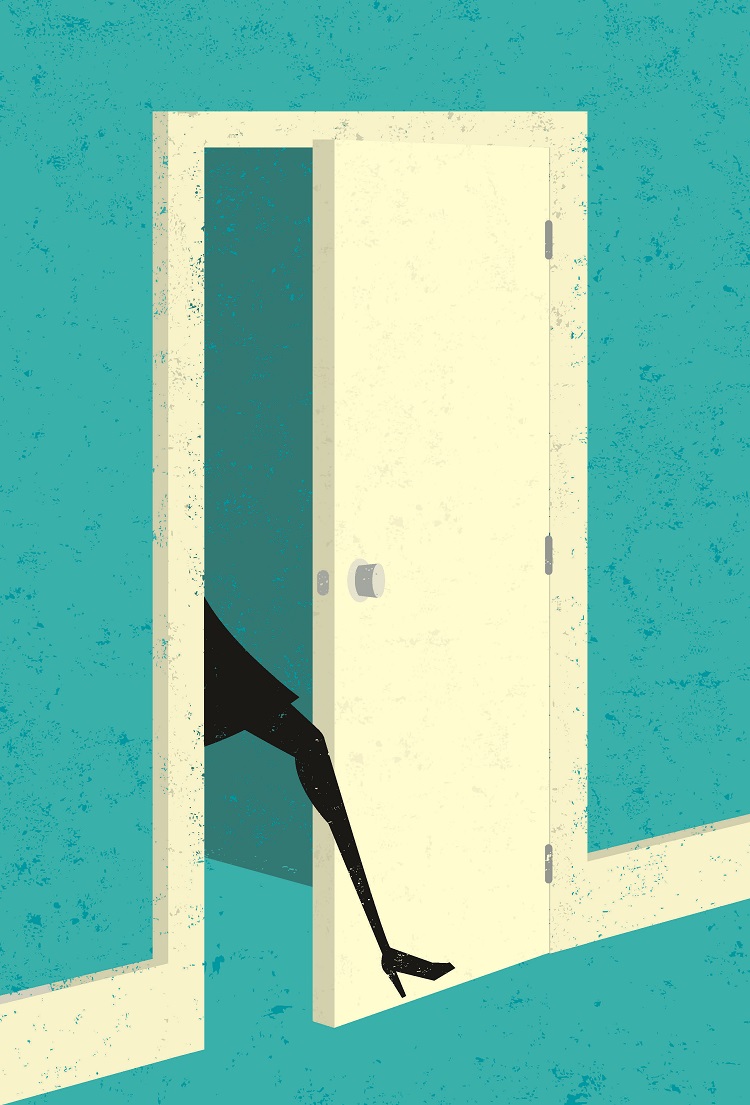 She walked in beaming! She had just been offered the job she had been wanting for two years.
I celebrated with her until I asked her about negotiating her salary, at which time she informed me that she wasn't going to negotiate, as she felt the amount they offered her was fair. She proceeded to tell me how nice the human resources person was and how she seemed to be a fair woman.
I then proceeded to ask about the job and why the company chose her for the position. She was so excited. She said they indicated that, due to her specialized experience and leadership skills as evidenced by the project she spearheaded in the last year and half at her previous job, she would be a great fit, as she could hit the ground running.
Helen told me she would start the job and negotiate a higher salary once she got "her foot in the door."
If I had a dollar for every time I've heard the old "get your foot in the door" premise, we would all be rich. Unfortunately, it means that "I will settle for less until I can prove I'm worthy."
My message to you is to get your foot out of the door and negotiate.
Stop settling for less than you're worth, while doing more to prove your worth, and start negotiating.
This is especially true for women. Research shows that most men negotiate their initial salaries, and most woman applying for the same job fail to negotiate their initial salary, putting them behind in the pay scale going into their careers.
Additionally, because women fail to expect or ask for promotions and commensurate salaries, we remain behind in the marketplace. According to Linda Babcock, the author of the studies that gave rise to the "women don't ask" industry, research has shown that women don't negotiate because it has been shown that negotiation hurts women.
The Bowles Study (2006) that Babcock did with Hannah Riley Bowles and Lei Lai helped explain why women are less likely to negotiate their starting salaries. When they do, both men and women are less likely to want to work with or hire them.
Does this mean women should not negotiate?
I think not. Just understand that it will take additional training and mentoring from other women as to what and how to negotiate, and it will take culture changes within organizations and companies. But if our foot stays in the door, advancement is unlikely.
The question is, "When should you negotiate?"
Do your homework. Know the company (culture) and position for which you are applying. Know where the company or organization is going in the future.
What do they anticipate their future needs to be? Where are they investing money? What are their mission, goals, and objectives? What do they value? Who do they value?
When you know the answers to these questions, you are better positioned to not just settle for getting your foot in the door, but you are positioned to negotiate the salary and benefits that are commensurate with your experience and knowledge.
If you are a man, consider this information when hiring and in establishing the culture of your business. If you are a woman, you are poised to be part of a revolution called CHANGE.
For more Negotiation Tips – click here.
CALL TO ACTION:
(1) Write out 4 things about yourself that make you a strong candidate for a position for which you might make application.
(2) Write out a script of what you would say in negotiating a higher salary
(3) For those of you who submit your script by next Friday, I will comment and address some issues and tips in an upcoming blog. You may email your scripts to me at barbara@barbaramlittles.com, with NEGOTIATION SCRIPT in the subject line.

Subscribe to Receive Negotiation Tips
You don't get what you want. You don't get what you work for. You get what you negotiate. In this series, Barbara M. Littles delivers to your inbox negotiation tips you can implement in your daily life.